Online Ordering Form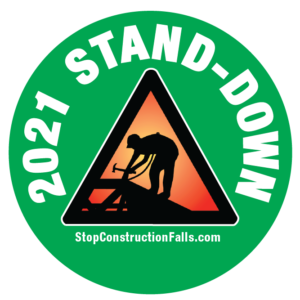 ATTENTION: 
The Safety Stand-Down is scheduled for May 3rd-7th 2021! Order hardhat stickers to recognize worker participation in stand-down events (including virtual ones) or pocket-sized Hazard Alert Cards with tips for safe use of ladders, scaffolds, aerial lifts, and personal fall arrest systems.
Please Note: We will be filling orders for stickers and Hazard Alert Cards as quickly as possible, but with a scaled back shipping schedule due to COVID-19 safety measures. The order deadline to receive materials before the Stand-Down has passed, but we are still shipping! Stickers can be handed out after your event to recognize worker participation.