Online Ordering Form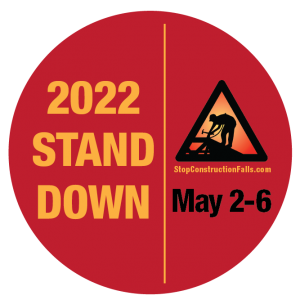 The Safety Stand-Down is scheduled for May 2-6, 2022! Order stickers to recognize worker participation in stand-down events (including virtual ones) or pocket-sized Hazard Alert Cards with tips for safe use of ladders, scaffolds, aerial lifts, personal fall arrest systems, and head protection.
NOTE: As of April 19th, we have exhausted our supply of hardhat stickers. The artwork for the hardhat sticker can be downloaded if you would like to print some at your own cost. Hazard Alert Cards are still available. For questions about an existing or bulk order, contact falls@cpwr.com.