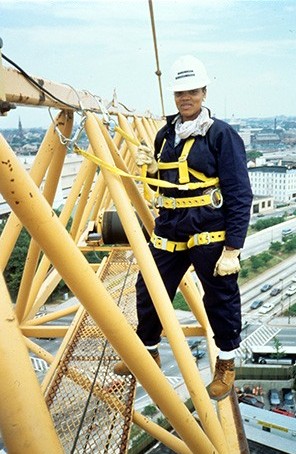 The Campaign to Prevent Falls in Construction began in 2012 with construction industry stakeholders seeking a way to raise awareness. Falls from heights are the leading cause of injuries and fatalities in construction, with those coming disproportionately from small residential construction contractors.
Falls kill – they are the top cause of construction fatalities and account for one-third of on-the-job injury deaths in the industry. Each year in the U.S. more than 200 construction workers are killed and over 10,000 are seriously injured by falls.
The goal of this national campaign is to prevent fatal falls from roofs, ladders, and scaffolds by encouraging residential construction contractors to:
• PLAN ahead to get the job done safely.
• PROVIDE the right equipment.
• TRAIN everyone to use the equipment safely.
Since the inception of the campaign, a new piece has been added: the National Safety Stand-Down, originally begun by OSHA in 2014 as part of the National Falls Campaign to raise awareness surrounding the severity of fall hazards in construction and the importance of preventing them. For information about this year's stand-down, you can view the webinar Getting Ready for the 2017 Safety Stand-Down or check out the Stand-Down page.
Campaign Sites & Information
May 8 – 12, 2017
The Stand-Down provides an opportunity for employers to talk directly to employees about the risk of falls, protective methods, and the company's safety policies, goals and expectations.  Companies can participate by stopping work and providing a focused toolbox talk on fall prevention, conducting equipment inspections, demonstrating fall protection and procedures, or any number of other activities that educate workers on fall hazards and solutions. Visit About the Stand-Down to learn more about the history of this event and how to participate.