Scaffold Hazard Alert PDF Now Available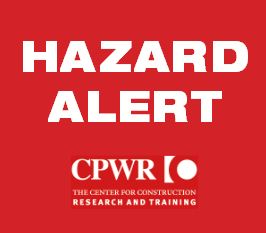 CPWR – The Center For Construction Research and Training has developed a new hazard alert handout for scaffolds. You can download the PDF for your use here.
Previously, CPWR developed handouts on Fall Protection Harnesses and Ladders in the same format. Both use pictures to illustrate how to safely use the equipment to prevent falls in construction.