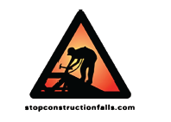 Step 3: Train – Hazard Alerts
Hazard Alert Cards to give to your employees as reminders of what they should look out for and safe practices to prevent falls. Click on the images and links 

below to download the cards in English or Spanish, or email

cpwr-r2p@cpwr.com

to order

free pocket-size cards.
Learn more about falls prevention training by viewing our Videos and ToolBox Talks.