Small Contractors: Plan. Provide. Train.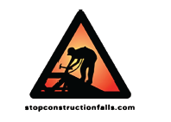 Save Your Company Time and Money by PREVENTING FALLS
Click on the links below to find free tools and materials to help you:
Plan

ahead to prevent falls on the job

Provide

the right tools and equipment for the job

Train

your employees on the equipment and work practices to prevent falls
Foundations for Safety Leadership (FSL4Res):
Consult the new Foundations for Safety Leadership for Residential Construction (FSL4Res) for a highly interactive training program that teaches foremen, supervisors, and other front-line leaders on construction job sites about the costs of ineffective, and the benefits of effective safety leadership such as improved safety climate and reduced negative safety outcomes.
Preventing Falls Postcard:
CPWR's Postcard, SAVE Time and Money, can be used to encourage others to visit this website and plan/provide/train to prevent construction falls! Distribute the post cards to building permitting offices, local hardware stores, and other places small contractors frequent to provide others with access to information they may not be aware of that can help protect their employees.
As you'll see, the post card is in English and Spanish. The URL and QR codes link to online resources that have information contractors can use immediately to help plan how to prevent falls, identify the correct types of safety equipment and practices to, and find easy-to-use materials, such as toolbox talks, to train their employees.