Stand-Down Successes 2014
The June 2-6 National Safety Stand-Down has been a resounding success, and we at CPWR want to hear about how you participated!  We'll be featuring success stories on stopconstructionfalls.com and sharing them with other campaign partners in order to promote those activities that worked best and to inspire folks to engage in safety & health efforts not only during the time of a Stand-Down, but all year long.  If you or your company participated in the Stand-Down, tell us more at https://www.surveymonkey.com/s/StandDownFollowup.
Kentucky Labor Cabinet, Department of Workplace Standards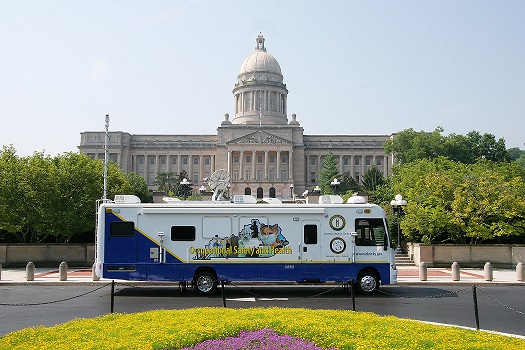 Kentucky Labor Cabinet, Department of Workplace Standards provides a great example of a state that prepared well in advance for the Stand-Down and has been able to promote activities at jobsites throughout the state.
Fall protection experts from the Division of Occupational Safety and Health Education and Training and the Labor Cabinet's incident-response vehicle, the KYOSH IMPACT, will be at 5 different sites throughout the week to present fall protection training, demonstrations, and answer questions. Employer toolbox talks will also be presented.  Learn more at http://www.labor.ky.gov/dows/oshp/Pages/2014-Fall-Prevention-Campaign.aspx.
Daytona International Speedway
Another great Stand-Down effort led by OSHA took place at the site of the DAYTONA Rising project, a large-scale renovation of the Daytona International Speedway, on Wednesday, June 4.  Greg Biffle, NASCAR Sprint Cup Series driver, joined more than 1 million workers this week taking part in the National Fall Safety Stand-Down to emphasize fall prevention and raise awareness about fatal falls in the construction industry.
President of Daytona International Speedway Joie Chitwood III; representatives from the design and building company responsible for the construction project, Barton Malow; and Deputy Assistant Secretary of Labor for Occupational Safety and Health Jordan Barab were all on hand to address the build team at the site on the importance of fall safety.  Additionally, Biffle strapped in to a fall arrest system to conduct a live demonstration of proper fall prevention equipment and how it saves lives at this site and across the country.
WVU OSHA Training Education Center
The West Virginia University OSHA Training Education Center held a stand-down event, bringing construction workers and contractors together for fall prevention training, as well as vendors to demonstrate safe practices using their products. The event was covered by the local television news, WBOY.
United States Air Force Stand-Down Success Story
 The US Air Force was one of the major participants to join in the week-long Safety Stand-Down.  They not only reached hundreds of thousands of state-side individuals, but also extended the effort to those working internationally.  The initiative was led by the Headquarters Air Force Ground Safety office and supported by more than 2000 Air Force safety professionals, as well as commanders and supervisors worldwide.   The goal was to reach 650,000 military and civilian personnel, and estimates show that they likely exceeded that goal through the use of televised videos by Dr. Michaels of OSHA and Dr. Branche of NIOSH in military exchanges.
In addition to collaborating on and sharing those televised presentations, the Air Force developed and promoted materials including a Fall Protection pocket guide and a "What do you know about fall protection?" Awareness Week poster.  They posted a featured message on the homepage of the Air Force LeaveWeb website used by every Air Force member, and most significantly conducted several on-site activities.  All Air Force safety professionals were tasked with spending the week visiting jobsites, conducting fall protection audits, and using those opportunities during the audits to conduct training.  The Air Force safety offices at the major commands provided opportunities specific to their areas of responsibility and missions including, but not limited to:
Funding attendance to OSHA's Fall Protection 3115 Course
Developing partnerships with other Air Force organizations promoting fall protection
Convening stand-down discussions in Air Force maintenance organizations
Safety professionals visits with individual squadrons for open discussions
Participation in the LJB Fall Protection Stand-Down Seminar
Organizing a fall protection working group to address unique issues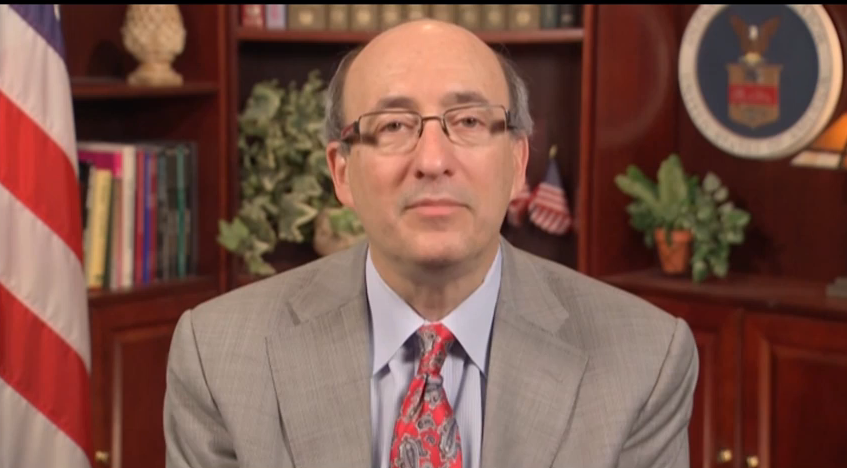 Video from Dr. David Michaels, Assistant Secretary of Labor, OSHA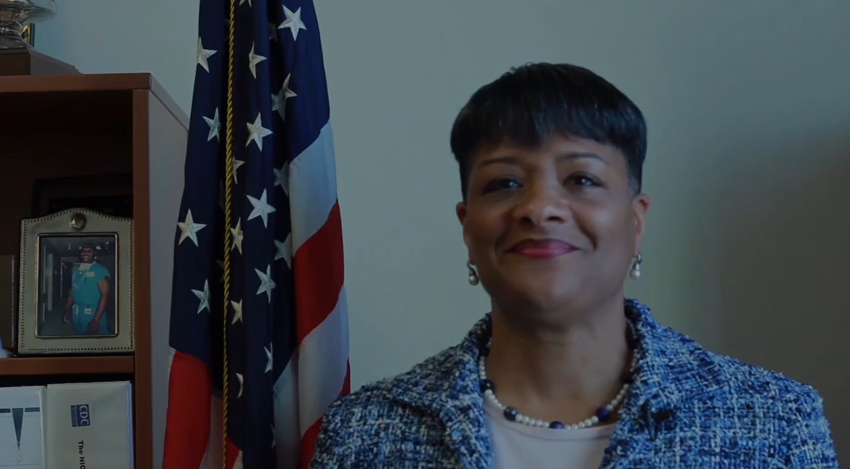 Video from Dr. Christine Branche, Director, NIOSH Office of Construction Safety and Health
Safway Group's National Stand-Down Efforts
The Safway group partnered with the Campaign to Prevent Falls in Construction and participated in the National Stand-Down on June 2, 2014. The Stand-Downs emphasized the campaign's core message: Plan. Provide. Train. Check out their newsletter for some great photographs from their Stand-Downs from across the country.