Kentucky 2015 Stand-Down Campaign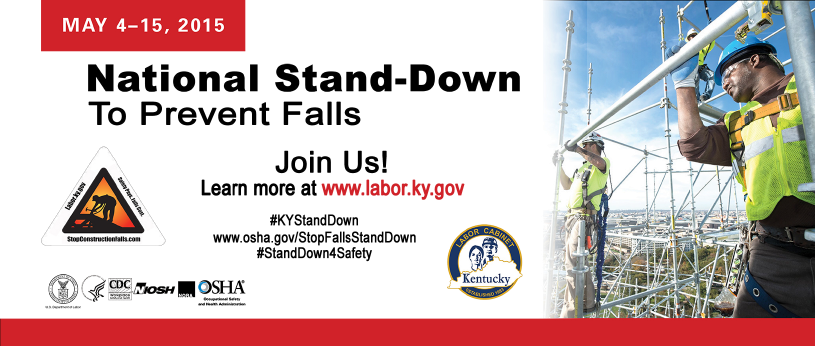 Last year, the Kentucky Labor Cabinet's Occupational Safety and Health program contributed to the success of the campaign in many ways, from weekly announcements urging employers to participate in the campaign, featuring real life stories on their web page, and participating in four worksite events in three cities during the National Stand-Down – you can read about last year here.
For the National Safety Stand-Down 2015, Kentucky has put up seven billboards across the state and has printed 5,000 Stand-Down postcards to distribute before the campaign. They have also begun disseminating weekly announcements in both English and Spanish to Kentucky employers and employees, urging participation in the stand-down. Go to www.labor.ky.gov to see their dedicated Stand-Down page.