Hazard Alert Handout for Ladders Now Available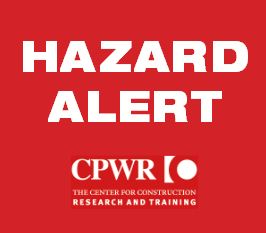 CPWR – The Center For Construction Research and Training has developed a new hazard alert handout for safe use of Ladders. You can download the PDF for your use here.
Previously, CPWR developed a handout on Fall Protection Harnesses in the same format. Both use pictures to illustrate how to safely use the equipment to prevent falls in construction.