Article from NECA on NIOSH Ladder Safety App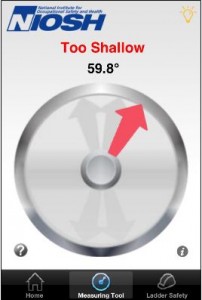 From NECA comes an article about NIOSH's new Ladder Safety App! From the article:
"It's easy to misjudge the ladder angle. If the ladder is set too steeply, it is more likely to fall back or slide away during use. If it is set too shallow then the bottom can slide out.  This app removes the guesswork, and it's very quick to check," Rivera said. Rivera also reminds electrical workers to check the PPE Selector before beginning work on extension ladders, as additional safety precautions may be necessary.